This year, October 24 is Diwali, a Festival of Lights or the triumph of good over evil in India and many parts of the Hindu, Sikh and Jain world.  The main day of the 5 day celebration takes place on the new moon, so the darkest night is filled with light.  Special foods and family gatherings make the celebration unique in all places.
Jenifer from Guatemala was lucky enough to participate with her host family in the festivities this year.  She shares with GA, "my experience as an au pair with my host family has been wonderful, not just because I provide childcare for them, it's also because they have became like my family.  I have learned about American and Indian culture which is amazing because I learned a lot from both culture. I never thought I could enjoy this experience as an Au pair."
Jenifer's host mom, Suruchi, shares, "For me growing up in India, we did a lot of things building up to and on the day of Diwali. But just like festivals here, it's so little about the activity and so much more about sharing the activity with family!
1) the house got a face lift. Usually new paint, some new furniture or upholstery
2) we got new clothes – always. Sacrilege to wear old clothes on diwali!
3) my family has a tradition of making rangoli very specifically out of colored rice. It's more work than any other type but I can't deviate now 🙂 We do this 3-4 days before Diwali to welcome visitors and gods and goddesses (just like cookies and milk for Santa!)
4) on the day of, my sister and I would impatiently wait
till 4pm
when my father would take us shopping for fireworks. 20 years ago, we could still purchase small fireworks in India. Things may have changed now due to how much pollution they caused.
5) we then got dressed in the new clothes and did a little Pooja (prayers) in the family temple. (All kids getting more and more impatient…)
6) and finally – we got to enjoy the fireworks!
So sadly – I get to do everything here…except the best part which was #6 🙂 Of course – much prefer the higher safety standards here now that I'm a mom and so much more aware of the risks!"
Diwali has now become an official US holiday in New York schools this year and, like in Suruchi's home, is typically celebrated by dressing in colorful traditional clothing, lighting the inside and outside of homes with rows of lamps or other lights, and fireworks. There are also worship services, a large traditional feast, and a gift exchange. In the area where Jenifer lives in WA state, Diwali will be celebrated and look something like this…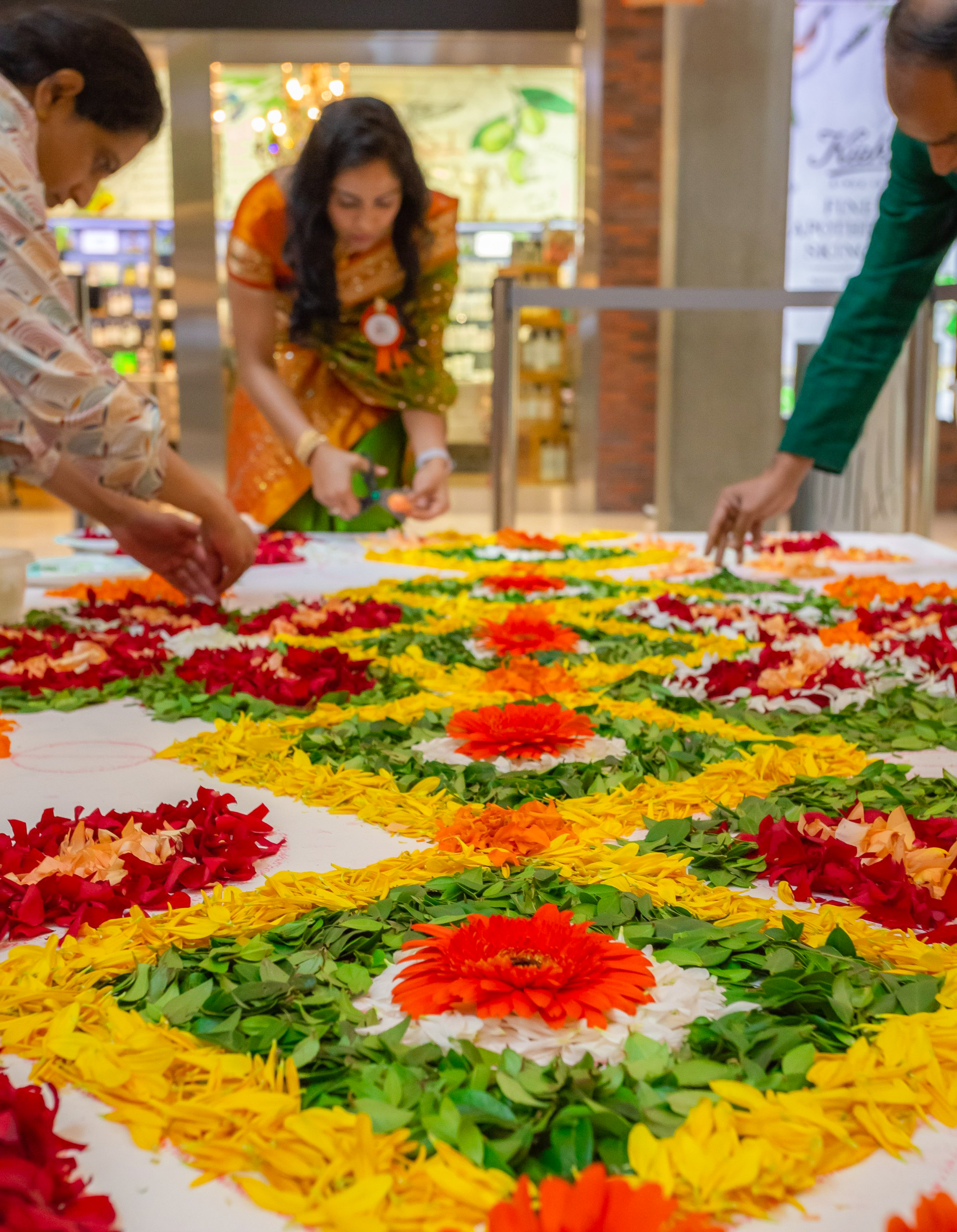 https://bellevuecollection.com/diwali/
https://kids.nationalgeographic.com/pages/article/diwali
Search for celebrations in your area and take some time to learn more about this important Festival of Lights.