It's no secret that we love hearing about different holiday traditions around the world. With Valentine's Day around the corner, we decided to take a look at how five different countries celebrate love. Keep reading, and maybe you'll be inspired to bring some of these traditions into your own celebration!
Australia
At the time of the Australian gold rush, thanks to a surge in cash, Australians were known to spend a pretty penny on Valentine's Day presents. A popular gift among the Aussies? A satin pillow decorated with flowers and colorful seashells. How extravagant!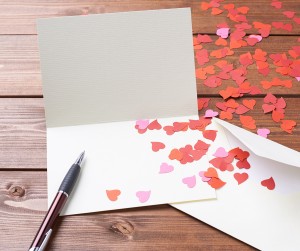 Denmark
A fun tradition among the Danish is called gaekkebrev (aka "joking letter"). Here's what you do: write a silly limerick or rhyme and send it anonymously to your Valentine. Instead of signing the note, write a series of dots, one dot for each letter of your name. If the recipient is able to guess your name, you owe them an egg on Easter!
Italy
Valentine's Day used to be celebrated as an outdoor Spring Festival where couples would often announce their engagements. However, this tradition is no longer observed. Don't feel too bad – we hear that today, exchanging bonbons and large amounts of chocolate is how Italians typically celebrate Valentine's Day. Yum!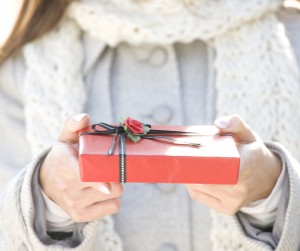 Japan
On February 14th, in Japan and some other Asian countries, women give chocolate to their male friends. The following month, on March 14th, men return the favor by giving white chocolate to the women. Everybody wins!
South Africa
On February 14 in South Africa, you may see young women wearing the name of their sweethearts pinned to their sleeves. The tradition is called Lupercalia and comes from an ancient Roman festival. Often, this is how the wearer reveals her feelings for the first time. What a nice Valentine's surprise!
---
Au Pair's teach your host children how to say "I Love You" in your native language!

Want to spread the love this Valentine's Day? Teach your host child(ren) how to say "I love you!" in your native language and then submit one or both of the following to us:
A video of you teaching your host child(ren) how to say "I love you!" in your native language.
A picture of a craft or artwork you created with your host child(ren) that shows the words "I love you!" in your native language.
How to enter: Upload your video(s) or photo(s) to https://bit.ly/APIAstories
Contest deadline: Monday, February 10th at 5 PM EST